KNOWLEDGEABLE & EXPERT COACH
Holistic fitness coaching by a knowledgeable expert
PERSONALIZED PLAN
Your fitness plan is created keeping your goals in mind

CARRY YOUR FITNESS WITH YOU
Digitally delivered solutions keeping your flexibility in mind
Fitness Anytime Anywhere brings knowledge driven, expert fitness coaching at a location and time of your convenience. We offer you fitness without being dependent on fitness centers.
SAVE TRAVEL TIME
TO FITNESS CENTERS
We understand your time is precious to spend in traffic and hence we bring your fitness solution to you.

NO SPECIAL
EQUIPMENT NEEDED
All you need to remain fit is your own body. We recommend body weight exercises as they are safe and will keep you injury free.
CONNECTED TO
YOUR COACH
Your diet consultation and exercise instructions provided over Skype, WhatsApp and phone and Trainerize mobile app.
We recommend only healthful approach to fitness. We do not recommend pills, long hours of fasting, liquid diets or any other fads.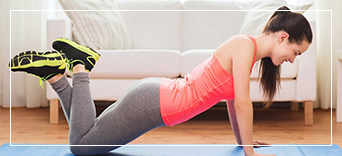 We recommend exercising with body weights. Body weight exercises are safe and will keep you injury free.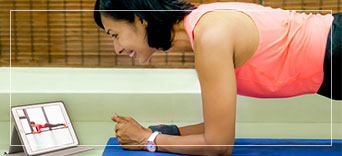 Proper techniques will be demonstrated for you to perform the exercises correctly.
Become a Health Coach - New launch
WOMEN'S HEALTH – Silver Membership
FITNESS UNLIMITED – Platinum Membership
WEIGHT WATCHERS – Platinum Membership
Which plan is right for me?
STEP 1
SELECT YOUR FITNESS PLAN
STEP 2
COMPLETE YOUR ASSESSMENT
STEP 3
GET YOUR PERSONALIZED FITNESS PLAN
Ruma is a mother of 2 grown up boys, a Kathak dancer and a passionate fitness professional. She has been practicing fitness for 23 years while managing an intense corporate career and her family.
Ruma believes in fitness to enhance health.
Ruma has helped people manage their ideal weight and build strength and stamina. She has also helped people regain fitness post pregnancy. She has helped Silver women remain fit and feel good about themselves. She is certified from International Sports and Sciences academy (ISSA) and National Academy of Sports Medicine (NASM). She specializes in enhancing health through fitness and women's fitness.
Ruma was honoured by the Government Of India for being the TOP 75 women who is furthering WHOs Sustainable Development Goals in India.
Ruma is the recipient of Times SheUnLTD Rising Star award by Times of India. Navitae was awarded the MSME of the year by Economic Times

Real People . Real Results