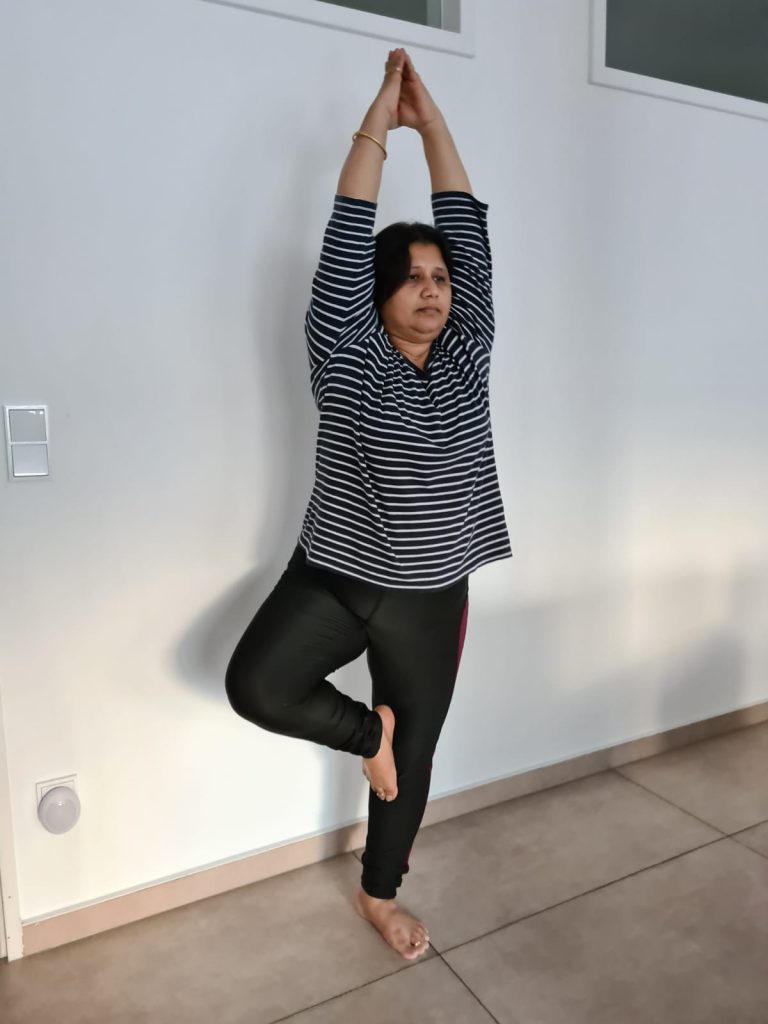 Aruna Shankar K
I have always been an active person. Exercise for me meant staying active & walking. What I lacked was discipline & continuity in the exercise. Like every other time,my list for 2020 too had regular exercising & staying fit, all in thoughts. Alarm rang & awakening happened ,one fine day when I weighed almost the same weight, as my husband ( who is 6″ 2 tall)
I realised being active is not enough & I have to make fitness my proririty .Who better than to talk to dear friend Ruma, I was following her Navitae journey through FB posts.
What made me immediately start with Navitae is their KEEP IT SIMPLE & BACK TO BASICS approach.No frills, no fancy equipment ,very much "AT HOME" workouts. This is their USP.
Even the meal plans suggested is very much tailored & flexible to lifestyle. Being abroad, I was worried about getting the stuff, but I could manage with the multiple options that are provided. RUMA ensures maintaining good equilibrium between exercises & food.
Feels great to be 10 kgs lighter since I started in Feb 2020.
Best part is exercise has become very much part of my life, No lame excuses I give to myself. The day weather is bad or the day gets busy, always an anxiety as to how or when can I do the walk or workout. So much fun to participate in the weekend challenges along with other Navitae members, fitness enthusiasts.
Thank you so much RUMA & NAVITAE for bringing discipline & being catalyst to my journey towards "Stay Fit, Stay Healthy & Stay Happy! "