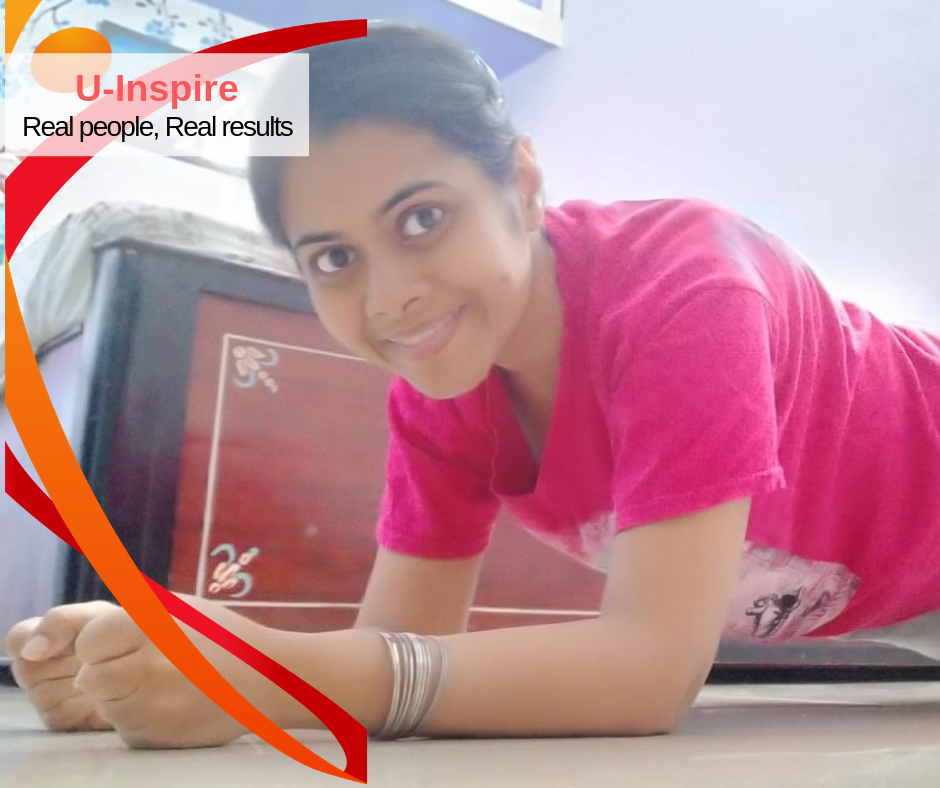 Auli
I am Auli, 38, mother of 2. I am a software QA consultant, working with a multinational company.
I often advised my elder daughter to exercise. One day she replied, "But Mum, you never exercise." That reply was kind of an eye opener. I remembered that when I was a kid, I never listened to similar advices from my parents, or rather, I didn't feel inspired enough. I realized that children follow parents more by example than by advice. I knew I had to start before it is too late. That is the time when I got to know of Navitae.
It was not easy. With two children and a full time job, early morning was the only time for me to work out. Waking up early was not easy. There was muscle soreness. Some exercises seemed impossible. Thanks to the guidance and required hand holding by Ms. Ruma, I was able to overcome the initial challenges. Gradually the workouts became a motivation for me. I regained my strength and started feeling happier and fit. After that there was no looking back.
I have been been with the Navitae program for 8 months now and have lost almost 7 kg. I feel great to have achieved a great deal of fitness, and being considered an inspiration by my child and many girls younger than me. It's not easy, but it's definitely worth it. Thanks Navitae!