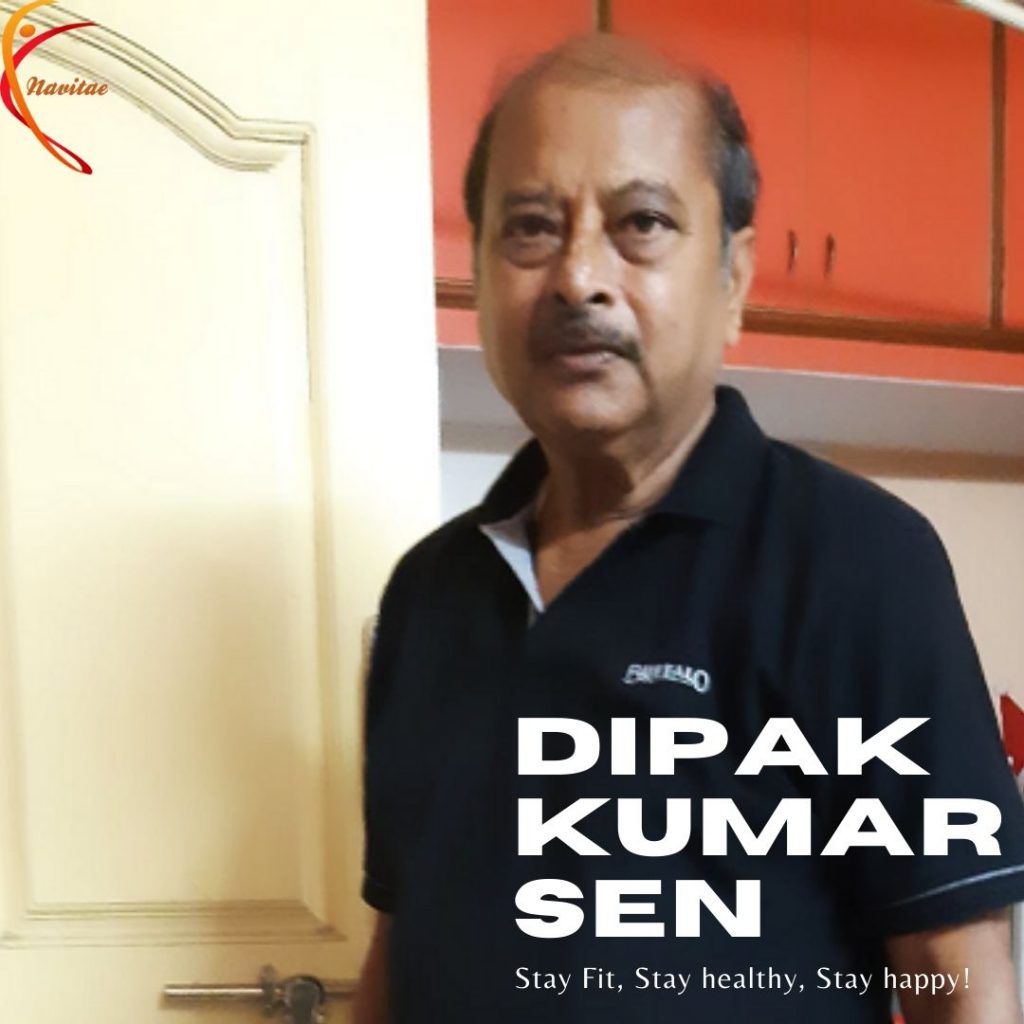 Dipak Kumar Sen
I was suffering from high blood pressure and blood sugar. I had terrible health condition due to my obesity.
The Navitae program has helped me understand the true value of calories!! I would always eat less but eating less will never help. The art of reducing is to eat correct and count the calories correctly.
I lost 10kgs in 1.5 months with the help of the diet program and the continuous support and motivation of Ms. Ruma and Ms. Rebe..Now I am fit and happy! I have also bid adieu to my knee pain and sugar medicines as well!
Also the program has a very good exercise plan following which regularly, made me very flexible and fit!!