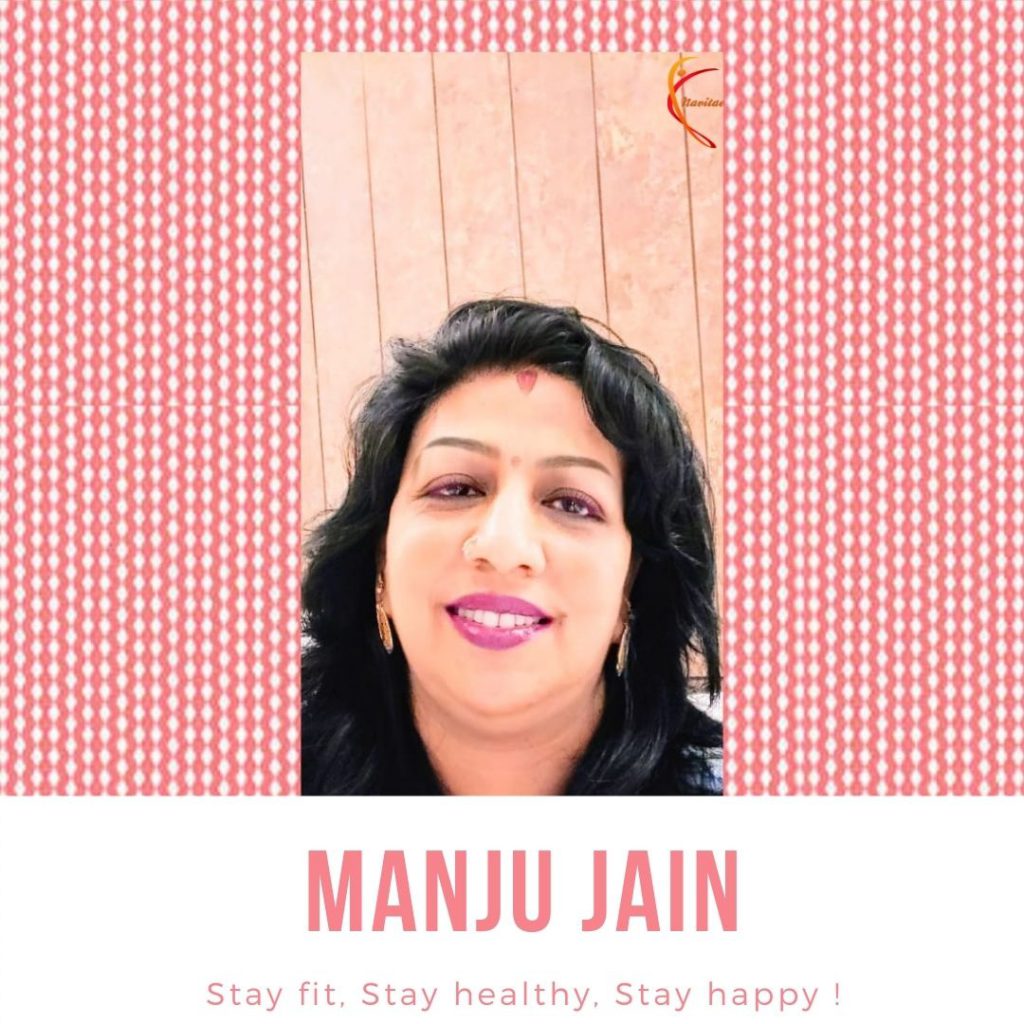 Manju Jain
My name is Manju Jain and I am from Coimbatore. I am a business woman, aged 47 and a mother mother of 3. I lead a very busy life.
My journey with Ruma started on 14th May, 2021. I suffer from migraine since last 10 years. I gained weight due to the overuse of painkillers. Now I am at post menopausal stage. For my good luck, I attend Ruma 's webinar for women in middle age group ie. in the range of 40 to 50 years, and those who face health issues, hormonal imbalances, weight gain due to lower metabolism etc. I also suffer from these problems and has mood swings, feel sleepy and tired. Nobody was there to guide me on what to do and how to overcome this situation.
After joining Ruma's, Health Masthery course, I am able to understand my problems and started following Ruma's videos on women's health conditions. After first week ,I am surprised ,I feel stress-free, happy and full of energy.
In the second week, after doing strength exercises and saying no to sugar, I could reduce one and half kg. Another magic which happened was unbelievable reduction in my waist line. All thanks to Ruma, she is always there to motivate us by giving time to time suggestions, so that we can achieve our goals.
One lesson I can carry home is that if we are dedicated towards our teacher and we try to give our best, definitely we can achieve our goals. Now I have overcome my migraine problem. My family is also very happy to see the nice change in me.