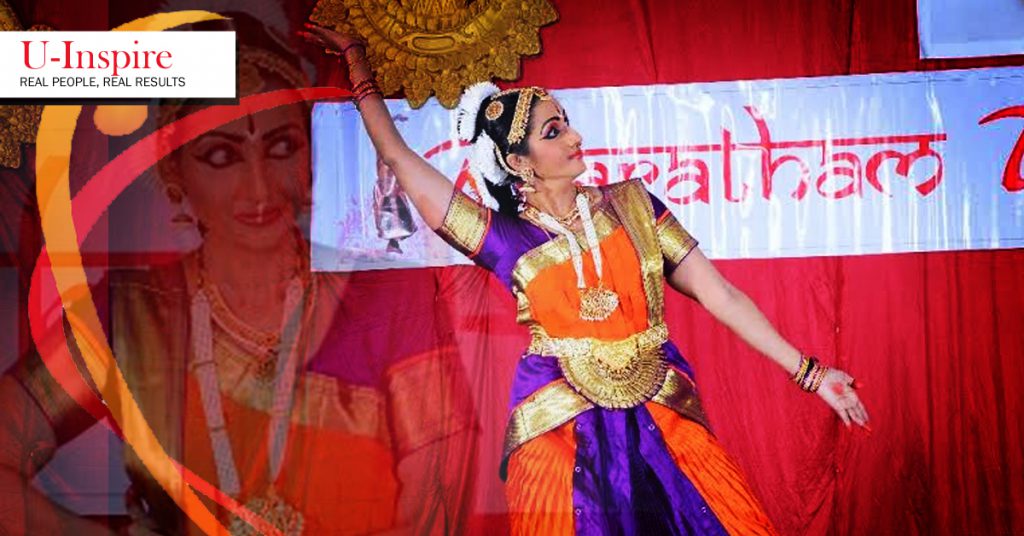 Praveena
About Me:
I am Praveena, a career woman, mother of 2 children and an aspiring Bharatnaytam dancer. Arangetram was my dream.
My journey:
Performing an Arangetram needs practice, stamina and strength of the legs. At the same time I wanted to lose some weight to be in a healthy weight range and avoid any health issues. With full determination, I enrolled in the Fitness Anytime Anywhere – Weight loss program. For 3 months I followed a diet and exercise program and achieved my weight goal.
Challenges I faced on the way:
Though the diet was balanced diet, there were few items I was not allowed to have. I really missed my Elaichi Banana and Biryani. First week it was tough to give up the food I liked. Then I started becoming creative with my food. Within the allowed items, I started preparing different varieties and I started enjoying the diet program.
What kept me going?:
In the initial weeks the exercises were of beginner level. However, I found them very challenging. Sometimes I could not get the right posture or the right number of repetitions. Sometimes I found it difficult to complete the entire exercise routine. Whenever I struggled, Ruma motivated me to overcome the hurdles. Ruma's follow ups and guidance over whatsapp and the mobile app played a significant role in keeping me on track towards my goals. And in 3 weeks, I started seeing the difference. I started seeing my body take a shape. I started to feel more energetic and stronger. I began to feel more and more confident about completing an 1-1/2 hour long strenuous Arangetram performance.
How fitness changed my life:
On 11th August 2018, at the age of 40, with full energy and confidence, I stepped on the stage. It was the day I have been waiting for and the day I prepared for. The performance was a great success.
After reaching my target weight in 3 months, I was given the liberty to eat everything in moderation. I continue to exercise under the fitness anytime anywhere online personalized exercise program. 6 months now, I can see the changes in my appearance, my strength, stamina and my immunity. I do not catch the infections floating around in the family easily anymore(touching wood as I write).
Now I eat everything, exercise regularly, dance regularly and still maintain my current weight with Navitae's program especially crafted for me.