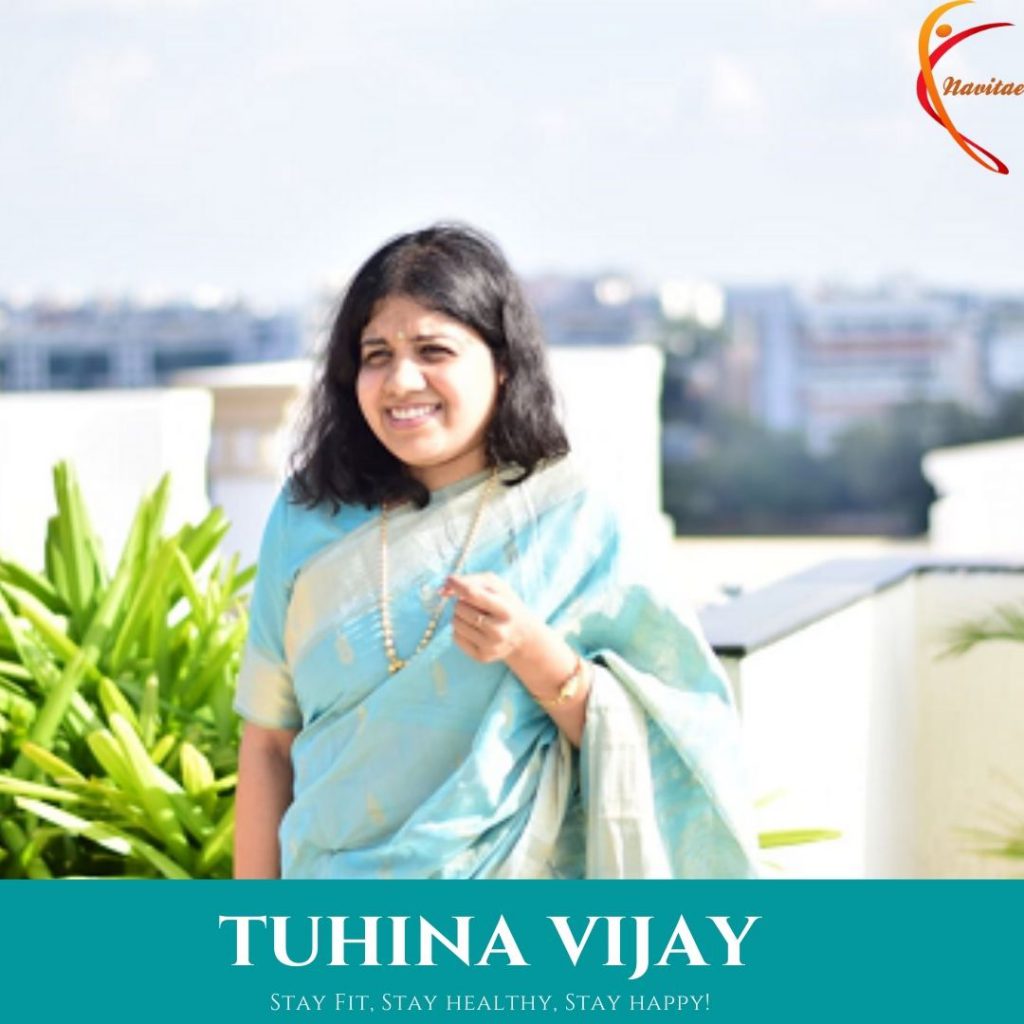 Tuhina Vijay
Maybe it was in first standard. It was a 100 m running race. I came not only last in the race but also could not complete it. And it continued. Next it was in fifth standard. I was continuously rejected from all games that required physical exertion. Playing games with neighborhood kids? I was too scared of trying. Dont get me wrong on all sports. I was always good at chess. This kind of poor performance sort of convinced me that I was never meant for performance sports. I left physical sports for many many years.
So, 4 years ago I thought maybe I should try again and tried to run a 5k. WELL, it wasn't even 1k and I was already tired and panting. That sealed it. I was never going to do sports in my life.
Some people did tell me it was my approach to it. That a systematic approach was required. I thought of joining a gym but the thought of developing muscles and a daily commitment of 1 to 2 hours was something I could never do.
If I say that joining Navitae was a breakthrough, it wouldn't be an exaggeration. When I first started out 3 months ago I was really surprised by how I never felt tired at the end of each exercise but actually energized mentally and physiwhatsappy. Not only was I able to continue everyday but never felt like quitting. The entire program was so well designed and approachable even for someone like me.
I must really thank Ruma and her team for motivating me and making me feel that a goal like this is reachable for me.
Now I am able to run 20 min without struggling to catch my breath. There is more. Now I have confidence that I can make fitness a life long habit and know that for sure that it is actually possible. That 5k run doesn't seem like a distant dream anymore.
—- As shared by Tuhina Vijay